Bay Area Sports Organizing Committee and the Northern California Olympians celebrate Olympic Day, June 23, 2017 - June 23, 2017
Earthquakes Community Fund Rebrands as Quakes Foundation, Introduces Board of Directors - March 8, 2017
Anne Warner Cribbs, CEO BASOC elected to Chair USA Table Tennis Board - February 14, 2017
San Francisco Olympic Fencer Honored in Hometown
Harlequins FC Visit Rich May Field - Monday, August 1, 2016
Rugby Clinics, Autograph Signing, Meet the Players
Northern California Olympians and Paralympians celebrating Olympic Day with Activities Around the Bay Area
Massialas Fencing Academy celebrating Olympic Day with Free Clinic
Anne Warner Cribbs inducted into the 2016 Bay Area Sports Hall of Fame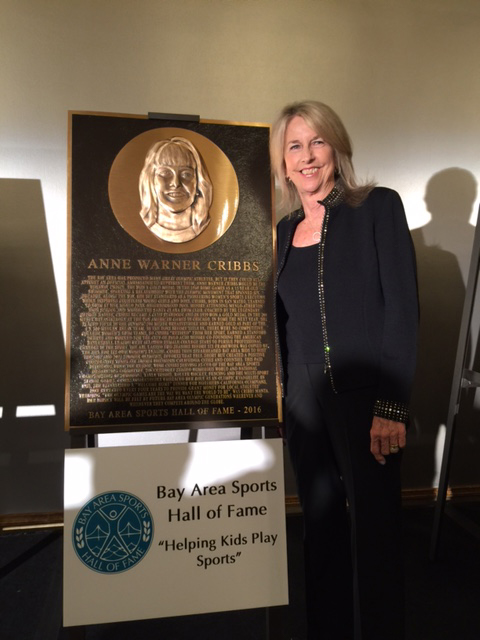 March 1 Trooper Johnson Inducted into the National Wheelchair Basketball 2016 Hall of Fame
(2/2016) Anne Warner Cribbs, BASOC CEO & Olympian to be inducted to the Bay Area Sports Hall of Fame
(9/23/2015) OLYMPIC DAY 2015 HIGHLIGHTS
(9/23/2015) USOC Names Anne Warner Cribbs 2015 Olympic Torch Award Winner
(9/22/2015) SAN JOSE SPORTS HALL OF FAME ANNOUNCES CLASS OF 2015 INDUCTEES
(9/1/2015) Message from Scott Blackmun, CEO/USOC
I am pleased to share the exciting news that Los Angeles has been selected as the U.S. candidate city to host the 2024 Olympic and Paralympic Games. Now is the time for us join together in supporting LA 2024's efforts to bring the Games back to the United States for the first time in nearly 30 years. It is critically important that we unite in this effort as we rally the support of both Southern California and the nation. Read the rest of Scott's message...
(5/1/2015) International Swimming Hall of Fame Announces Anne Warner Cribbs as 2015 Gold Medallion Recipient
(4/22/2015) Ninth Annual Bay Area Senior Games to be Held May 2 – May 24, 2015
(2/19/2015) USA Rugby Announces Pacific Nations Cup returns to Northern California
(February 4, 2015) Game On! WSF Leaders Gather on Capitol Hill to Highlight the Importance of Concussion Safety in Schools in Support of 29th Annual National Girls & Women in Sports Day
Olympic gold medalists Angela Hucles (soccer), Teresa Edwards (basketball) and Sarah Hughes (figure skating) and concussion expert Dr. Robert D. Stevens among panelists recognizing Girls & Women in Sports
WASHINGTON, Feb. 4, 2015 – To celebrate the 29th annual National Girls & Women in Sports Day (NGWSD), organizations and leaders from the National Girls & Women in Sports Day Coalition will gather in Washington, D.C. to recognize the advancement of girls' and women's sports and to discuss how to reduce the numbers of concussions in sports. Game On!, this year's theme, will focus on what schools can do to protect all student-athletes.